Arete provides unbiased research on over 100 stocks globally, which we believe is differentiated from the rest of the market for three main reasons:
Free From Conflicts of Interest
Fearlessly Calling Shorts
Conflict Free
Our work is free of conflicts of interest (with no banking or prop trading business) and as a matter of principle, Arete is never paid by companies we analyse. We believe deeply that high quality independent research is vital for effective capital markets, and are committed to bringing our clients actionable ideas around key investment themes and trends.
x
Global Research
We do in-depth global research, seeing or speaking with over 100 companies a month as part of our extensive fieldwork. We look at industry structures and try to identify losers as well as winners. We are not operating in regional silos, but start by looking at sectors, then stocks trading in multiple markets. We have offices in the US, Europe and Asia, and regularly travel to see companies.
x
Calling Shorts
We have a track record of fearlessly calling Shorts; in a relentlessly promotional market where the vast majority of stocks are rated as "Buys" we have repeatedly made effective Sell calls, based on deep analysis of technologies, sector dynamics and company accounting. Avoiding blow-ups is as/more important than being another "supportive" voice on consensus longs.
x
Over nearly 20 years, we have repeatedly been told that "no one will pay for research" or that "we would be better off just writing positive things about companies." Our thriving business is a testament to the support of our clients and the hard work of our staff to make a business model succeed in the face of fierce competition from the largest banks. We believe we earned the respect of the companies we cover via the quality of our work. We aim for nothing less than the best research product in the market, with fiercely independent views helping clients in the investment process.
Meet Members of Our Senior Team
Please note, these videos are intended to provide a better understanding of the way our firm approaches research only and should not be considered research. These videos are not necessarily current and nothing in these presentations that refers to any stock or industry should be relied upon.
AdTech AMA, Programmatic IO NY - 2023
Fortune: Alphabet Feature - 2023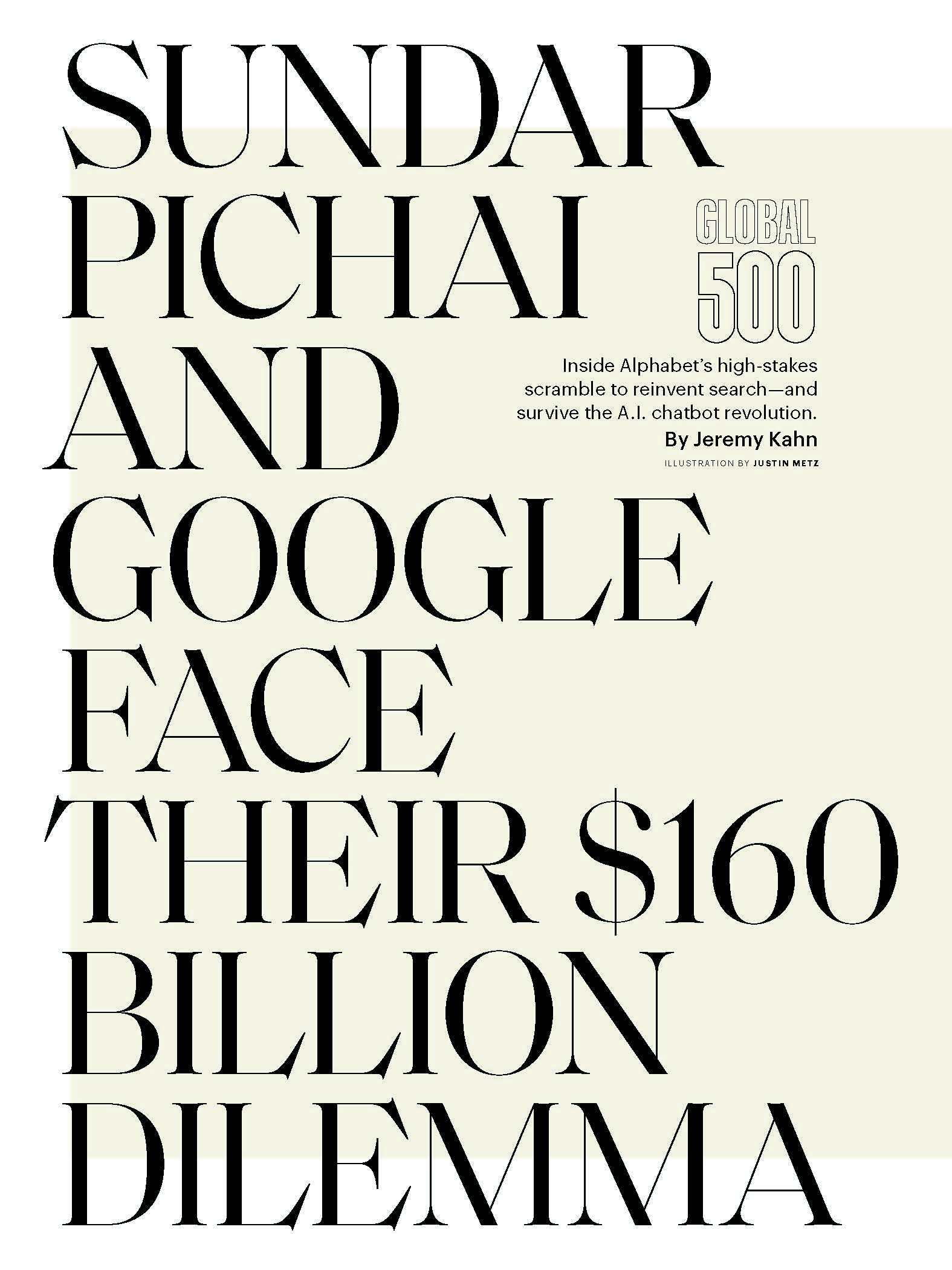 Ad Tech Market Talk - 2023
CNBC: Nam Hyung Kim discusses how the company is managing U.S.-China tensions.
Global Ad Spend Outlook - Ebiquity - Arete Research Investor Call 2022
Arete Digital Ads Outlook Call 2022
IRP Showcase Presentation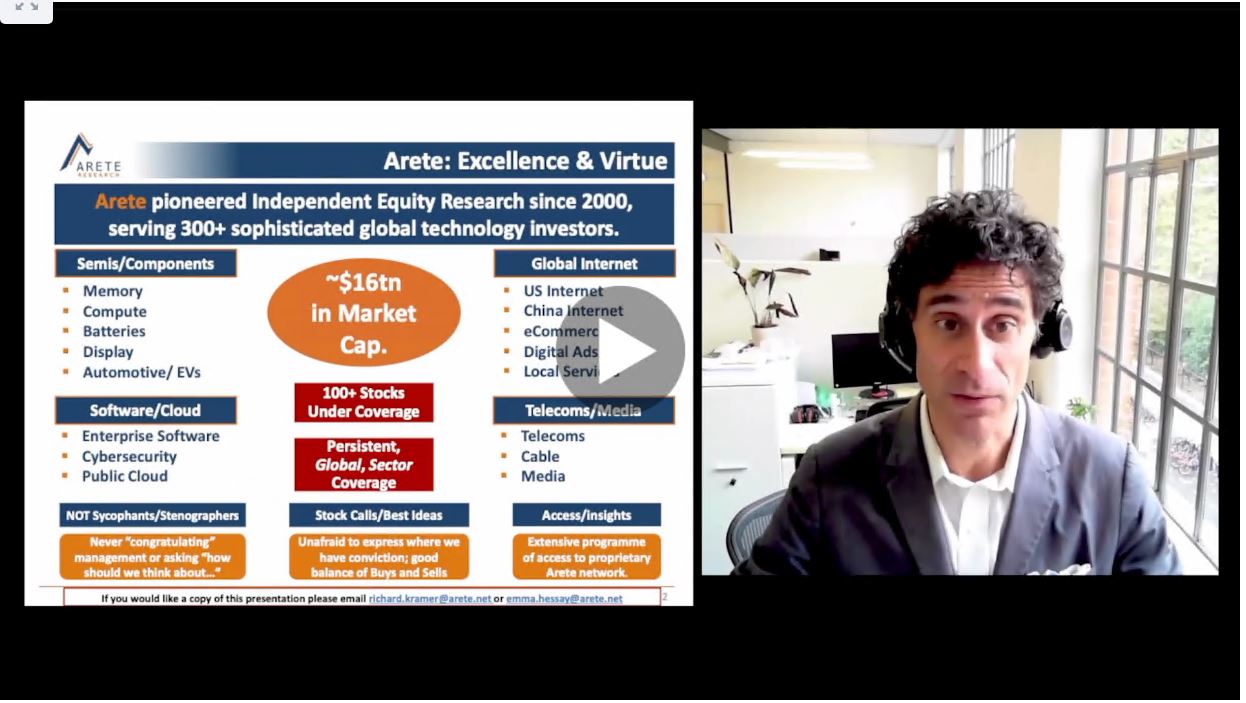 Navigating the stormy water of Ad Tech. Ebiquity - Arete Research webinar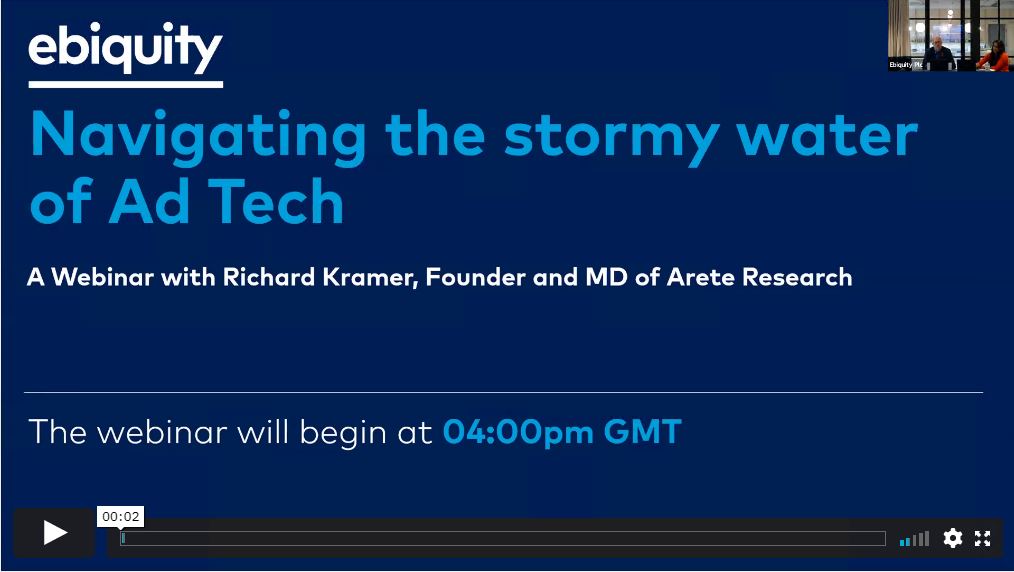 CNBC: Richard Kramer discusses China's regulatory crackdown on internet companies and the outlook for Alibaba and Tencent's share price.
CNBC: Richard Kramer discusses Uber's latest quarter, and the major questions about the company's long-term projections, as many users may be uncomfortable hailing a ride for the foreseeable future amid the pandemic.
Our Product Comprises
Arete Access
Arete Access provides clients with high level interaction with top management teams.
Arete's corporate access initiative, Arete Access, aims to bring together our clients and senior and mid-level corporate leaders and industry participants. Arete analysts meet with hundreds of executives and industry contacts each year, and we are constantly looking for emerging trends and themes to help shape innovative and original discussions.
In addition, our unbiased research model ensures a conflict-free approach to management access. Arete Access maintains only appropriate investor relations channels to help ensure that corporate access is only to authorised company representatives. We never pay our access contributors for their time or participation, and we prohibit the transfer of material, non-public information.
x
Detailed Supporting Models
CIO, CTO & CDO Insights and Perspectives
Market Trend Data and Analysis
In-Depth Discussion with Analyst Teams